EDP Biotech Corporation is a privately held diagnostics developer and Clinical Laboratory focused on the development and commercialization of immunodiagnostic tests.
EDP performs research and develops products to identify proteins present in the early stages of biological changes, to produce in vitro diagnostic tests whose primary target is early detection.
EDP's first commercial product ColoPlex™, is a new multimarker in vitro diagnostic assay to be used in the early detection of colorectal cancer.


EDP anticipates launching ColoPlex™ in 2023 in Europe.
EDP Biotech is ISO Certified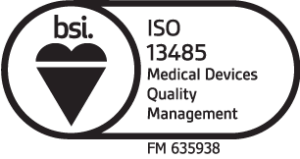 Quality Management System – ISO 13485:2016
Company History
EDP Biotech is a privately held, ISO 13485:2016 certified in vitro diagnostics developer and manufacturer whose mission is "To develop and commercialize simple and cost-effective diagnostics that detect disease early in humans and animals." The company was incorporated in April of 2005 and spent many years performing preclinical research for ColoMarker, a 1st Generation test for early detection of colorectal cancer. Since then, EDP has recognized changes in the colon cancer testing market, providing new opportunities and demands for its products. Now EDP is developing a commercially focused product ColoPlex™ using a modern 2nd Generation format for robust, high-throughput testing and organized screening programs. EDP anticipates that ColoPlex will be available in Europe in 2023. ColoPlex is not FDA approved and is not yet available in the United States.
Meet our team of highly qualified professionals

EDP Biotech's private investors have supported ColoPlex™ as it moves past the research and development stage towards commercialization.
EDP Biotech Corporation is looking for  qualified distributors of non-competitive IVD products for various regions internationally.