Clinical Research Studies
---
EDP Biotech's ColoPlex™ blood test has been clinically tested in 1,981 patients  
Abstract for this large prospective cohort study conducted from 2019-2020 was published earlier this year at the 2020 ASCO Virtual Conference: Gastrointestional Cancer Session.   The study has also been accepted for presentation at the 72nd AACC Annual Meeting in Chicago, Illinois, December 13-17, 2020.
Read full Abstract at the ASCO Meeting Library
ColoPlex is not cleared for clinical use in the U.S.A.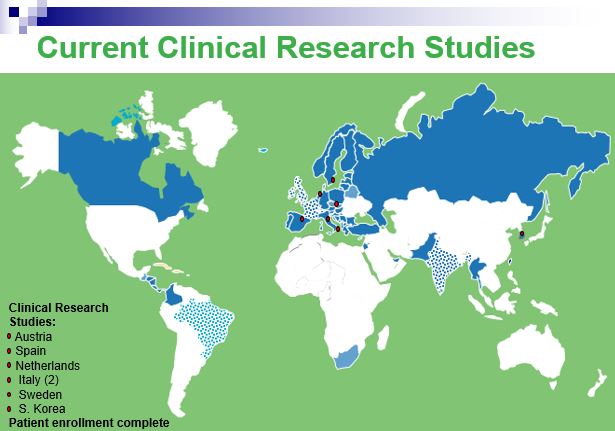 EDP Biotech additionally has six (6) clinical research studies on-going in the EU to validate and support its new ColoPlex™ test and upcoming launch in Europe.  
Hospital and Clinical Laboratory collection sites in several countries throughout the EU aim have enrolled over 1,200 individuals.  Patient enrollment completed December 31st, 2018.  It is anticipated the results of all six studies, and meta-analysis, will be available by the Fall of 2021.
Note: All patients' clinical status are Colonoscopy Confirmed