EDP Biotech Corporation News
Follow our progress, be the first to know when ColoPlex™ with marker is available.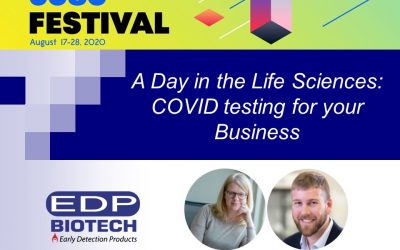 As businesses seek to return to offices and keep employees and customers safe, testing continues to be an incredibly important piece of the puzzle. But what are the options? Join us and Eric Mayer of EDP Biotech as we discuss the latest in testing technology, how to...