EDP Biotech Corporation News
Follow our progress, be the first to know when ColoPlex™ with marker is available.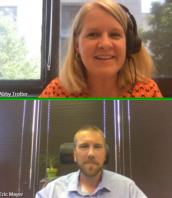 "EDP stands for early detection products," Mayer explained in a discussion with LST Executive Director Abby Trotter. With that mantra, it was only natural that the pandemic caused the company to ask, "How can we respond and bring our expertise to the need for...