EDP Biotech Corporation News
Follow our progress, be the first to know when ColoPlex™ with marker is available.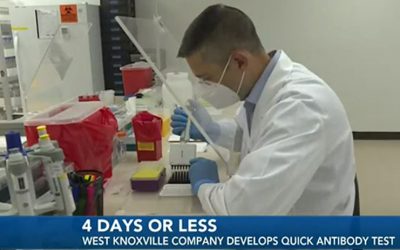 Published: Jul. 22, 2020 at 11:35 PM EDT|Updated: 11 hours ago KNOXVILLE, Tenn. (WVLT) - COVID-19 cases continue to rise, which puts the pressure on business managers developing reopening plans. A Knoxville lab, which normally researches early cancer...