Jim Gaines, Knoxville News Sentinel –
It's publicity time for EDP Biotech. Since 2005 the Knoxville company – whose acronym stands for "early detection products" – has been working on better testing methods for colorectal cancer. Now, with its first product ready for market (at least in Europe), EDP is planning a public debut.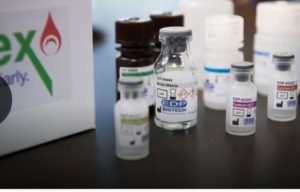 Since March is Colorectal Cancer Awareness Month, EDP will hold an awareness event 4 p.m. to 7 p.m. Thursday at its office in suite 110 of Renaissance Business Center, 6701 Baum Drive SW, not far off Kingston Pike and South Northshore Drive.
Read more at Knoxville News Sentinel