A Diagnostic products and testing laboratory
Full Service IVD / CDX strategy, development,
testing and commercialization
Testing products and services for your community, clinical studies, and research acceleration
What We Do
EDP Biotech is committed to developing and delivering simple, accurate and cost-effective diagnostics that detect disease early.
Our team is focused on delivering "VIP" patient care, quality products, and contract testing services with over a century of combined experience in biomarker discovery, immunoassay development, decentralized clinical studies, and rapid-response patient testing.
Our multiplexing technologies identify multiple biological targets and we can customize your assays to your research and clinical needs whether you are performing preclinical or human trials. While our founding was in Oncology biomarkers, we have advanced our technologies to identification of multiple disease-states, most recently COVID-19.  Our mission remains clear: detect early and save lives.
Contract Testing / CRO Services
FDA 510k, De Novo, PMA, EUA, and CE-IVD
Pre-submissions
Study Design and Protocol Development
Analytical and Clinical Validation
IRB Approval Process
Central Lab Testing – CLIA
Contract Manufacturing – ISO 9001 / ISO 13485
Clinical Trial Site Management
Decentralized/Virtual Trial Management
Quality Management Systems
Commercial Strategy Development
Pricing and Reimbursement Strategies
Final Product Distribution
Covid-19 Testing
Fast and reliable COVID-19 Testing.  Skip the lines and book your appointment today.  Tests currently available:
PCR Nasal Swab and

SalivaDirect™

PCR RUSH 24hrs.
Antibody
IMPORTANT NOTICE REGARDING  COVID-19 TESTS FOR INDIVIDUALS
Due to the recent surge in COVID-19 cases EDP will only be accepting RUSH patients for COVID Testing from 8:30-9:00am M-F. 
ALL Patients in need of a COVID, please visit the Knox County Health Department located at:
140 Dameron Ave. Knoxville, TN 37917
Tests will be performed from 9 a.m. – 3 p.m. on a walk-in basis only. High demand for tests is anticipated, so please be aware that wait times may be long and lines could form outside the building.
Cancer Testing
ColoPlex™ provides patients and physicians a simple, accurate blood testing option to detect colorectal cancer.
EDP Biotech has tested ColoPlex™ in 1,981 patient research studies and has initiated six additional clinical research studies for further validation.  Currently, ColoPlex™ is for Research Use Only and is not yet FDA approved or cleared for sale in the United States.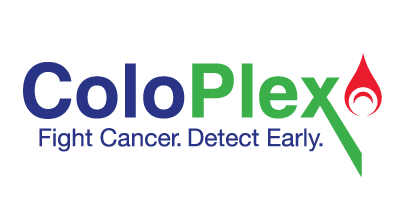 edp biotech is a local laboratory focused on delivering results.
From our customers
"EDP did a great job testing Assured Bio Labs employees. Fast turnaround and easy to read report. Highly recommended for local businesses.."
"HUGE shout-out to EDP Biotech. They are GREAT to work with. Www.edpbiotech.com. Go there if you need testing done."
"Just wanted to thank you for expediting the tests for my wife and I.  It is much appreciated as trying to get results within guidelines was proving difficult.  It means a lot to me."
"This spring season at Maryville College we utilized EDP Biotech for our gameday COVID 19 testing. From rapid testing on campus for football home games to opening the clinic for us on weekends for various sports, the staff was fantastic to work with and adapted to all of our evolving needs! This year has been an unprecedented time for athletics, and we would not have been able to make our sports season happen without the help of EDP Biotech."