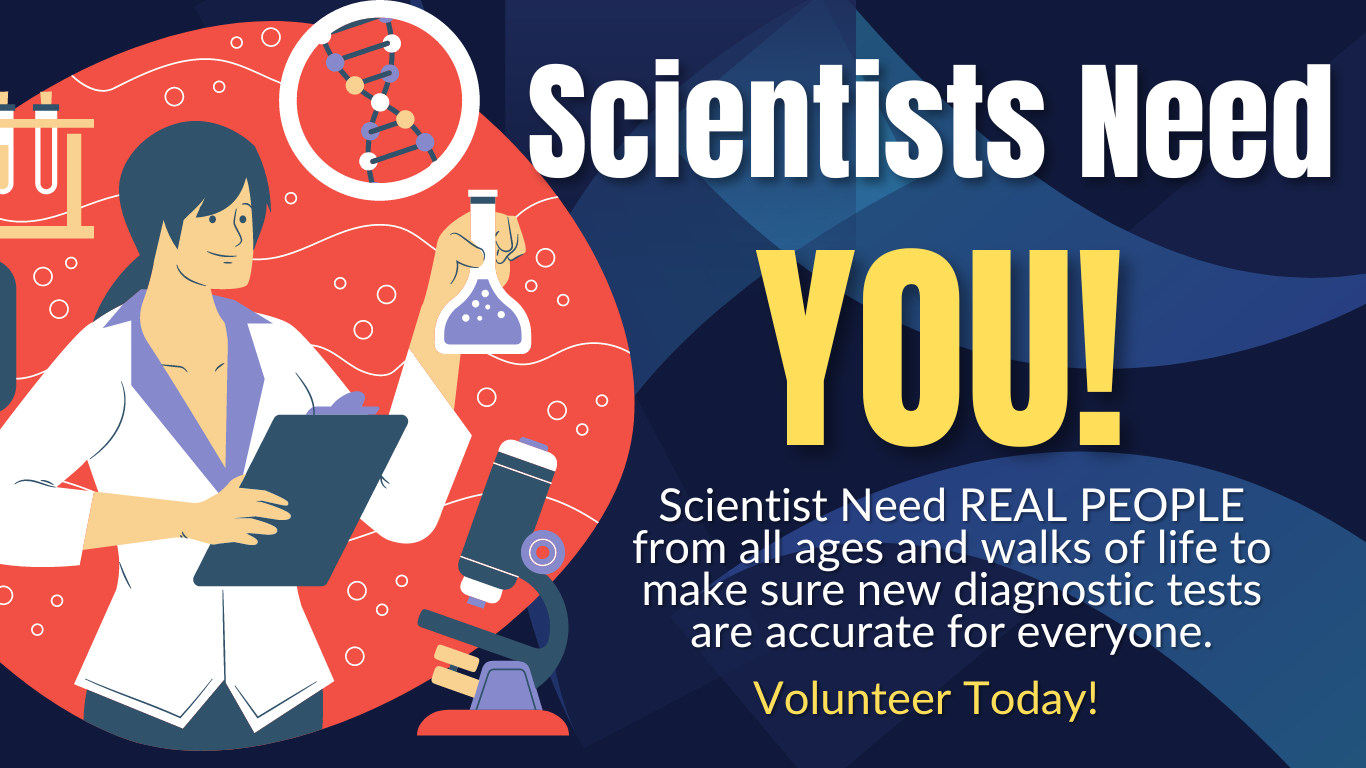 We have upcoming clinical trials to develop new diagnostics tests for many diseases, including Flu A/B, Arthritis, Norovirus, Bladder Cancer, Colon Cancer, Thyroid Disease, and combination tests for respiratory viruses. We are adding new disease states to the list regularly.
Sign-Up to Learn More or to Volunteer for a Current Clinical Trial
Sign up to learn about upcoming trials, eligibility and compensation.
We partner with clinical sites all around the country and the world in order to collect data that is representative of a diverse population of people. It is incredibly valuable to have volunteers from our local area participate and to represent the East Tennessee population of Appalachia. 
Each clinical trial goes through a rigourous approval process to meet the high standard requirements for safety, privacy and study quality. Before a volunteer participates they must be given clear information about the study requirements, their eligability and the safety of the study. Participants are allowed to opt-out at any time. 

Clinical study volunteers make a difference in the lives of real people. Tests that can diagonse illness early mean that more people can get the right treatment sooner.