EDP Biotech ONLY conducts clinical trials for diagnostic tests.
We do NOT conduct any trials for drugs, vaccines, or other therapeutics.
Studies Currently Open for Enrollment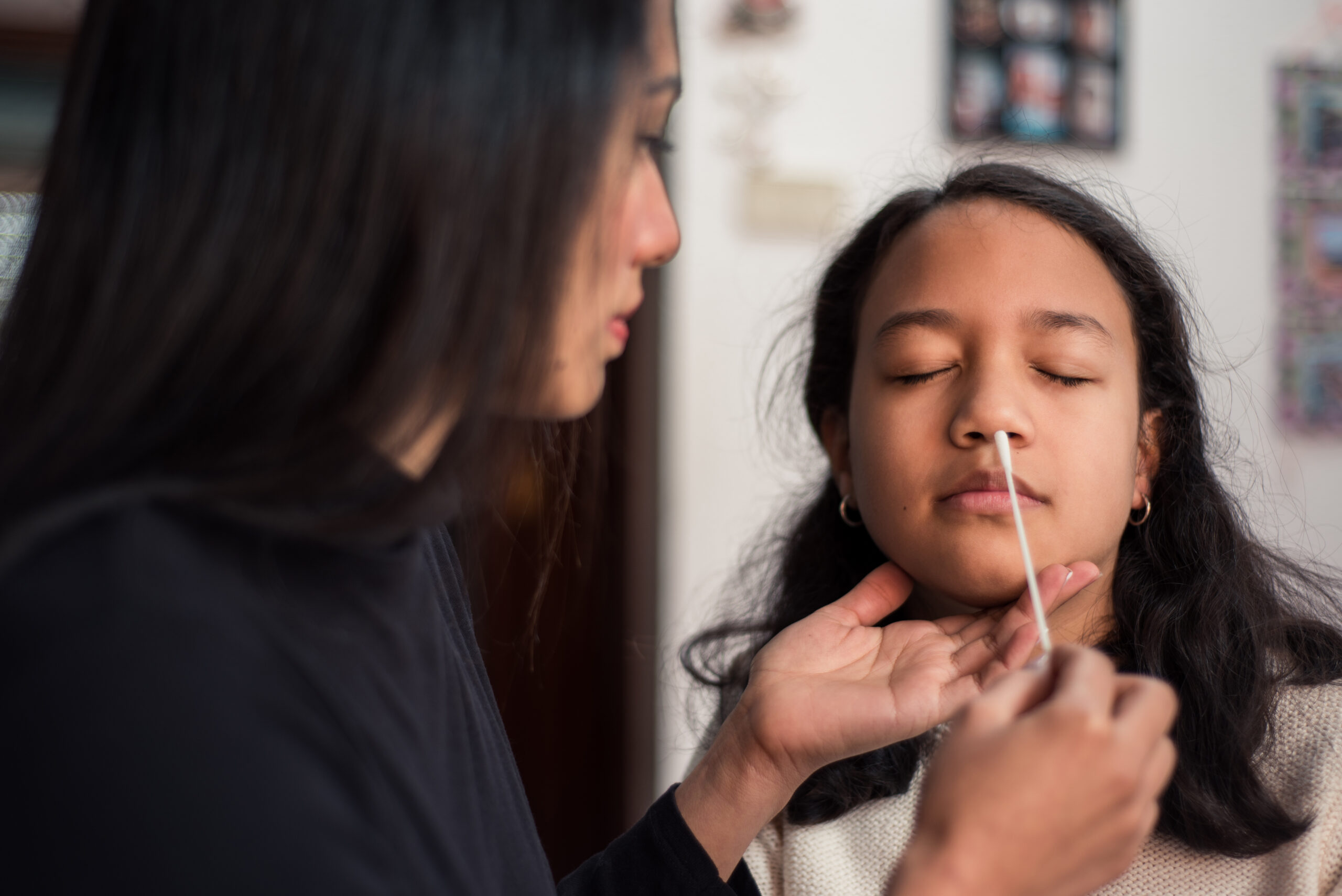 Study 1 - Pediatric Enrollments Needed
We're conducting a study to see if a new, at-home, investigational rapid test for COVID-19 is effective and we're seeking pediatric volunteers to help.
You and your child may be able to participate in this important study if:
Your child is between the ages of 2-13
A parent or guardian accompanies the child
Do not have prior medical or laboratory training or prior experience with self-collection or self-testing
No health insurance is needed to participate.
You will be compensated $100 for your time.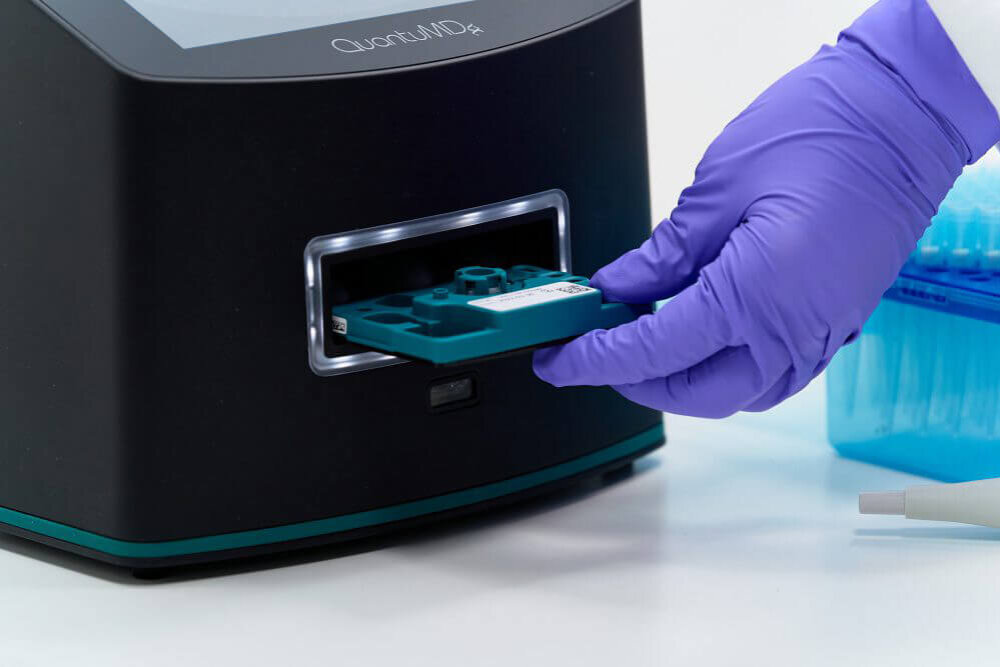 Help a device manufacturer validate their Q-POC diagnostic machine by participating in this study.
Study Requirements and details:
Must be 18 years or older
Enrolled patients will be compensated with $75 for their participation.

Enrolling patients will need to have signs and symptoms that are consistent with SARS-CoV-2 or other respiratory infections within 5 days of onset.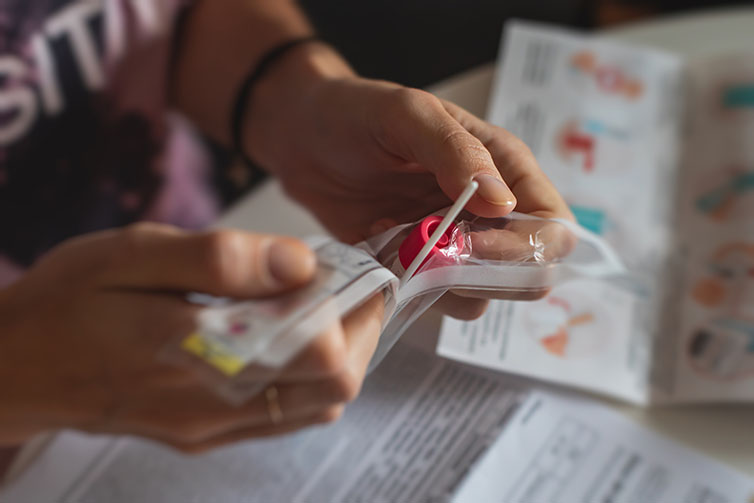 Study 3 - Lateral Flow Device Validation
EDP is conducting a Rapid at-home Lateral Flow Validation Study and needs at least 60 All Comer participants.
Study Requirements and details:
You will be compensated $100 for your time
It is preferred that enrolling patients will need to have signs and symptoms that are consistent with SARS-CoV-2 or other respiratory infections.
Sign up to Learn More or to Volunteer for a Current Clinical Trial
Sign up to learn about current and upcoming trials, eligibility, and compensation.
Frequently Asked Questions
What are clinical trials?
The World Health Organization describes clinical trials as research that studies new tests and treatments and evaluates their effects on human health outcomes. People volunteer to participate in clinical trials to test medical interventions, including tests to diagnose diseases (as well as trials for drugs, surgical procedures, radiological procedures, medical devices, behavioral treatments, and preventive care). EDP Biotech specializes in conducting clinical trials to determine if diagnostic tests are safe and accurate. 
Clinical trials are carefully designed, reviewed, and completed and must be approved before starting. People of all ages can take part in clinical trials, including children.
How is the safety of the participant protected?
The ethical and legal codes that govern medical practice also apply to clinical trials. The trial follows a carefully controlled protocol, a study plan which details what researchers will do in the study. This protocol must be approved by the Institutional Review Board (IRB) whose sole purpose is to protect participants in research studies.  As a clinical trial progresses, researchers report the trial's results at scientific meetings, to medical journals, and various government agencies. Individual participants' names will remain undisclosed and will not be mentioned in these reports.
What are the risks and benefits of participating in a clinical trial?
The National Institutes of Health (NIH) describes the potential benefits and risks of participating in a clinical trial:
Clinical trials offer hope for many people while giving researchers a chance to find diagnostics and treatments that could benefit patients in the future. Healthy volunteers say they take part to help others and contribute to moving science forward. People with an illness or disease may take part to help others but also to have a chance to receive the newest tests or treatment and get added care and attention from the clinical trial staff. Well-designed and well-performed clinical trials provide benefits to you while allowing you to help others by contributing to knowledge about new tests, treatments, or procedures.
Clinical trials may involve risk, as can routine medical care and the activities of daily living. When weighing the risks of clinical trials, consider the possible harms that could result from taking part in the study, the level of harm, and the chance of any harm occurring. Most diagnostic clinical trials pose the risk of minor discomfort, which often lasts only a short time. However, some study participants experience complications that require medical attention. 
What happens during a clinical trial?
The clinical trial process depends on the kind of trial being conducted. The clinical trial team includes doctors and nurses, as well as social workers and other healthcare professionals. They collect personal and health information, give specific instructions for participating in the trial, and, if needed, monitor the participant carefully during the trial and stay in touch after the trial is completed.
The majority of clinical trials conducted at EDP Biotech are related to diagnostic devices and require a minimal number of visits (usually only one). At EDP Biotech, study volunteers are most often given a diagnostic test that either a healthcare provider would administer or that a person would use to self-test at home. These tests may include nasal swabs, oral swabs, saliva, blood draws, etc. to diagnose diseases or test for a variety of biological markers of health.
What if I enroll and later change my mind?
Volunteers may opt-out of participating in the clinical trial at any time and for any reason. Just notify us and you and your data will be removed from the study. 
Will I have to pay for anything?
There are never any fees associated with participating in a clinical trial and no health insurance is needed.  Often, compensation is available for volunteers who participate in the study. The amount and type of compensation vary with each study, and you can find out more by calling or opting into our newsletter regarding upcoming studies. 
To participate in studies, please fill out the form below. Someone will contact you very soon to verify your eligibility, answer any questions you have and schedule an appointment.
By volunteering for clinical studies, you authorize EDP Biotech to store your information on file and to contact you regarding future studies. Your information is protected in accordance with HIPAA regulations and will never be shared.