EDP Biotech has recently notified the US FDA, and received a listing on the FDA.gov FAQ website, related to its plans to perform COVID-19 serology (antibody) testing in the state of Tennessee.  EDP Biotech's mission has always been to develop and commercialize cost effective blood tests that detect disease early.  While our top priority remains ColoPlex™ multiplex blood test for colorectal cancer and polyp detection, we recognize the high demand and supply shortage for serology testing in the United States.  Serology testing for antibodies in the general population will be critical as the economy comes back to life and people return to work.
Please review and read the FDA FAQ Page here for more information.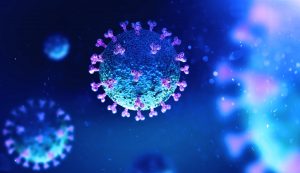 As stated in Section IV.D of the FDA's Policy for Diagnostic Tests for Coronavirus Disease-2019, the FDA does not intend to object to the development and distribution by commercial manufacturers, or development and use by laboratories, of serology tests to identify antibodies to SARS-CoV-2, where the test has been validated, notification is provided to FDA, and information along the lines of the following is included in the test reports:
This test has not been reviewed by the FDA.
Negative results do not rule out SARS-CoV-2 infection, particularly in those who have been in contact with the virus. Follow-up testing with a molecular diagnostic should be considered to rule out infection in these individuals.
Results from antibody testing should not be used as the sole basis to diagnose or exclude SARS-CoV-2 infection or to inform infection status.
Positive results may be due to past or present infection with non-SARS-CoV-2 coronavirus strains, such as coronavirus HKU1, NL63, OC43, or 229E.
This policy does not apply to at home testing.
The commercial manufacturers and laboratories listed below have notified FDA that they have validated and are offering serology tests as set forth in Section IV.D of the FDA's Policy for Diagnostic Tests for Coronavirus Disease-2019. The FDA has not reviewed the validation of tests offered by these developers, who may not be pursuing EUAs, and is including this list here to provide transparency regarding the notifications submitted to FDA.
Laboratory Notifications:
Arrayit Corporation
Beaumont Health
Boston Heart Diagnostics
DLS Research & Ventures
EDP Biotech Corporation
Emory Medical Laboratories
IMMYLabs
Mayo Clinic
Michigan Health Clinics
Otogenetics
Roseland Community Hospital/American Medical Lab
University of Minnesota Advanced Research and Diagnostic Laboratory
Vibrant America Clinical Labs
EDP Biotech is currently pursuing state licenses and approvals to begin antibody testing for customers in Tennessee.  We expect to begin testing in the first week of May, and will have more pricing & availability details soon.  Please check back often.
Please fill out the Contact Us form or email info@edpbiotech.com for more information.