Covid-19 Active Disease Test (Nasal Swab): What You Should Know
The COVID-19 Active Disease Test or Molecular LDT COVID-19 Authorized Test  is designed, for use in a laboratory, to detect the virus that causes COVID-19 in respiratory specimens, for example nasal or oral swabs.
Accurate and Fast. This COVID-19 Active Disease test is accurate, quick, easy, and can be processed within 4 days of sample collection at a preferred partner location.
Limit the spread.  The results of this test may help limit the spread of COVID-19 to your family, coworkers and community.  
Early Detection Saves Lives.  Our Philosophy at EDP Biotech holds true.  Getting tested when you first notice symptoms or suspect exposure to COVID-19 can help you and limit the risk of exposure to high-risk patients.
HOW DO I GET A TEST?
The Active Disease Test is performed by our Preferred Partner, Regenerative Complete.
101 Glenleigh Court. Knoxville TN 37934
Clicking the schedule Your Test button will open a new tab and direct you to our preferred partner, Regenerative Complete's scheduling form.  

You will have a teleconference with a licenses physician, then visit Regenerative Complete at 101 Glenleigh Court in Knoxville TN 37934  for a nasal swab.
Results are available in less than 4 days from your nasal swap collection appointment.
WHEN
SHOULD I GET TESTED?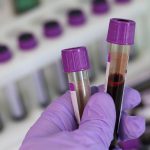 Before going back to work or school – Companies may require testing before returning to work.
Prior to personal or business travel – Airlines and countries now require COVID-19 Testing.
If you suspect exposure – If you have been in a situation or been informed of a COVID-19 carrier you should get tested to ensure you don't pass the virus to others.
If you develop symptoms – Symptoms may appear 2-14 days after exposure to the virus. People with these symptoms may have COVID-19:
Fever or chills
Cough
Shortness of breath or difficulty breathing
Fatigue
Muscle or body aches
Headache
New loss of taste or smell
Sore throat
Congestion or runny nose
Nausea or vomiting
Diarrhea
Look for emergency warning signs for COVID-19. If someone is showing any of these signs, seek emergency medical care immediately:
Trouble breathing
Persistent pain or pressure in the chest
New confusion
Inability to wake or stay awake
Bluish lips or face
Call your medical provider for any other symptoms that are severe or concerning to you.
WHY SHOULD I GET THIS TEST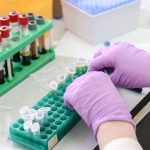 Stay Healthy – The results, along with other information, can help your healthcare provider make informed recommendations about your care.
Limit the Spread –  The results of this test may help limit the spread of COVID-19 to your family and others in your community.
WHAT DO THE RESULTS MEAN?
Positive Result:
If you have a positive test result, it is very likely that you have COVID-19. Therefore, it is also likely that you may be placed in isolation to avoid spreading the virus to others. There is a very small chance that this test can give a positive result that is wrong (a false positive result). Your healthcare provider will work with you to determine how best to care for you based on the test results along with medical history, and your symptoms.
Negative Result:
A negative test result means that the virus that causes COVID-19 was not found in your sample. For COVID-19, a negative test result for a sample collected while a person has symptoms usually means that COVID-19 did not cause your recent illness.
However, it is possible for this test to give a negative result that is incorrect (false negative) in some people with COVID-19. This means that you could possibly still have COVID-19 even though the test is negative. If this is the case, your healthcare provider will consider the test result together with all other aspects of your medical history (such as symptoms, possible exposures, and geographical location of places you have recently traveled) in deciding how to care for you.
It is important that you work with your healthcare provider to help you understand the next steps you should take.
IS THIS TEST FDA-APPROVED OR CLEARED?
No. This test is not yet approved or cleared by the United States FDA. When there are no FDA-approved or cleared tests available, and other criteria are met, FDA can make tests available under an emergency access mechanism called an Emergency Use Authorization (EUA). The EUA for this test is supported by the Secretary of Health and Human Service's (HHS's) declaration that circumstances exist to justify the emergency use of in vitro diagnostics for the detection and/or diagnosis of the virus that causes COVID-19. This EUA will remain in effect (meaning this test can be used) for the duration of the COVID-19 declaration justifying emergency of IVDs, unless it is terminated or revoked by FDA (after which the test may no longer be used).