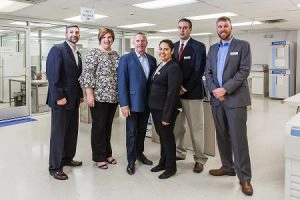 EDP Biotech team leads the way in early colorectal cancer detection.
Eric Mayer, MMB MBA – Chief Executive Officer
Mr. Mayer was appointed CEO in 2015 to lead the development and commercialization of EDP Biotech's diagnostic products and clinical testing services, having previously served as the Company's VP of Business Development from 2013-2015. Prior to EDP Biotech, Eric Mayer had directed business development at BioPet Vet Lab and developed veterinary diagnostic products at AAD, Inc. His experience in biomedical/pharmaceutical start-ups include Metabolon, Inc. and Cirrus Pharmaceuticals. He received his Bachelor's in Biochemistry from UNC-Chapel Hill, and his Master's of Microbial Biotechnology (MMB) and Master's of Business Administration (MBA) from North Carolina State University.
Jason Liggett, Ph.D. – Lead Scientist
Jason Liggett, a Knoxville native, is co-inventor of COLOPLEX and comes to EDP Biotech with experiences in both clinical and research sciences related to colorectal cancer. His doctorate studies in Comparative and Experimental Medicine focused on molecular mechanisms of non-steroidal anti-inflammatory drugs (NSAIDs) and their effects in human colorectal cancer. He worked in translational medicine in the core laboratory at University of Tennessee Medical Center and as a senior IVD scientist in developing colorectal cancer tests for more than a decade. He is the primary/secondary author on more than 20 publicans, presentations and awards. He holds a Bachelor's in Medical Technology and a Ph.D. in Comparative and Experimental Medicine from the University of Tennessee.
Gregory Ray, MD – Laboratory Medical Director
Dr. Gregory Ray has served as EDP's Laboratory Medical Director since 2020. Dr. Ray is past Chair of the American Association of Tissue Banks Physicians' Council, served on the AATB Board of Governors and on the AATB Standards Committee. Dr. Ray received his B.S. degree in biology from Oglethorpe University in Atlanta, GA and his M.D. degree from Medical College of Georgia in Augusta, GA. He completed a fellowship in molecular medicine at the Institute for Molecular Medicine and Genetics at MCG. He completed postgraduate training in Anatomic Pathology and Laboratory Medicine and was Chief Resident at Emory University. He is certified by the American Board of Pathology in both Anatomic and Clinical Pathology with a special interest in cardiovascular pathology. He is a fellow of the College of American Pathologists and member of the Society of Cardiovascular Pathology.
Melissa Cantrell – Finance and Operations Director
Ms. Cantrell joined EDP Biotech in 2020 supporting all Finance & Accounting workflows. Her previous experience includes Finance & Accounting, as well as Administrative work with multiple companies in the greater Tennessee area.
Craig Fernandes, MBA – US Domestic Sales
Anton Jansen has 25 years of experience in the global medical device healthcare industry with demonstrated success in developing new international markets for innovative diagnostic products to include the PLAC Test for diaDexus; respiratory and sleep apnea devices for Tyco Healthcare (now Covidien); and Lipid Point of Care devices for Cholestech. He has built strong relationships with key opinion leaders with expertise in organizing clinical studies and seminars at major conferences. He has a B.S. in Chemistry and M.S. in Biochemistry from The Netherlands. Anton moved in 1995 to the US and is fluent in Dutch and German.
Anton Jansen, MS – International Sales
Craig Fernandes is an accomplished healthcare professional with a 20+ year history of success and experience developing business partnerships, pioneering new market expansion, and implementing sustainable growth strategies. Highly skilled at transitioning corporate direction and strategy to move from commodity to value based products. Prior to EDP Biotech, Craig founded and ran CF Healthcare Consulting, and was senior director at DeRoyal Industries. He has his MBA from Babson College and a BS in Business Administration from Lemoyne College.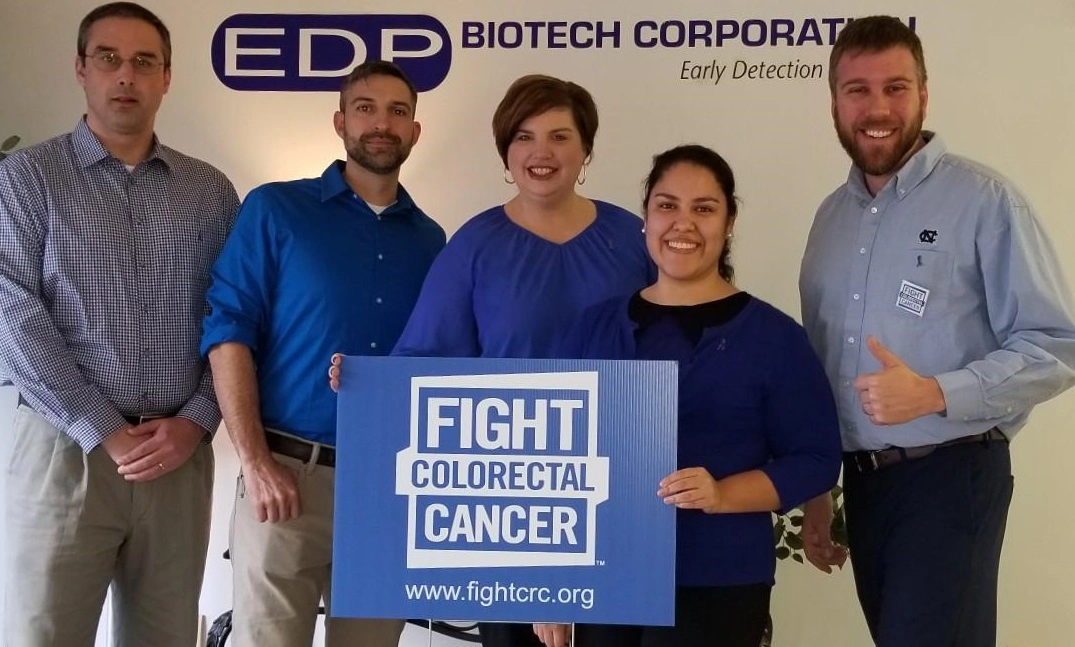 EDP Team members participate on national Dress In Blue day March 1st, 2019.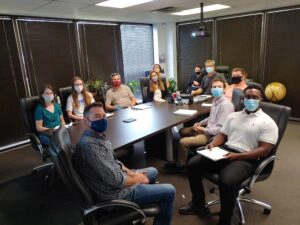 EDP Team responds to COVID Pandemic, April 2020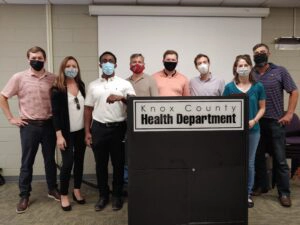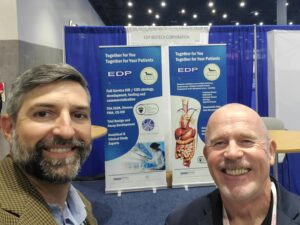 EDP presents ColoPlex dat and Clinical Research Services at World Endoscopy/Digestive Disease Week, June 2022.