EDP Biotech has partnered with Loon Advisors LLC Member FINRA SIPC for their advisory and investment banking services. Loon Advisors is a boutique investment banking and advisory firm that leverages its robust industry expertise and network to provide in-depth market analysis and insight, enable its clients to pursue strategic initiatives, and provide tailored solutions fit for a range of transaction types and products including buy side and sell side M&A and capital raises.
Accredited investors interested in learning more about investment opportunities in EDP Biotech Corporation please contact Sam Libby: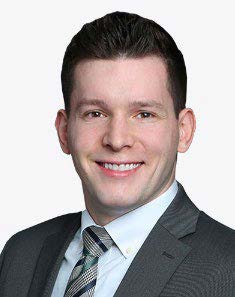 Sam Libby
Managing Director
www.loonadvisors.com
Sam joined Loon Advisors in 2022 and covers Healthcare Services, MedTech, and Life Sciences Tools and Diagnostics.
Before joining Loon, Sam was a Vice President in the Piper Sandler Life Sciences Tools and Diagnostics group and previously served as a member of the Ziegler Healthcare Services group. Sam has completed 30+ transactions across various healthcare verticals with a combined valuation of over $20 billion. Sam has extensive experience advising clients on mergers and acquisitions, public and private equity financings, and other strategic alternatives.
Sam received his BS summa cum laude in Finance and Accounting from Rutgers University
Contact Us for Additional Information
For additional information on EDP Biotech Corporation or about our products please fill in the requested information. A representative from EDP Biotech Corporation will respond to your inquiry by email or phone. The email address you provide will only be used to respond to your inquiry. We do not sell or share your personal information with outside third parties.
If you are interested in becoming a Distributor visit our Distributor Opportunities Page.
If you have general questions about EDP or ColoPlex™ visit our Contact Us Page.