10/20/2019 – EDP Biotech Corporation has recently partnered with 2nd Generation Capital for their advisory and investment banking services (d/b/a of BrightChoice Financial, LLC, FINRA CRD#147509), member FINRA & SIPC. 2ndG has been the lead adviser for debt & equity placements ranging from $500,000 to more than $30 million.
Accredited Investors please contact William Crenshaw: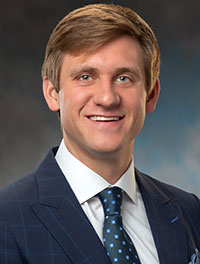 William Crenshaw, MBA, CPA/ABV
Principal
(615) 846-7653
Email | Vcard
Contact Us for Additional Information
For additional information on EDP Biotech Corporation or about our products please fill in the requested information. A representative from EDP Biotech Corporation will respond to your inquiry by email or phone. The email address you provide will only be used to respond to your inquiry. We do not sell or share your personal information with outside third parties.
If you are interested in becoming a Distributor visit our Distributor Opportunities Page.
If you have general questions about EDP or ColoPlex™ visit our Contact Us Page.