EDP Biotech Received U.S. Patent for CA11-19™ Biomarker, Methods and Compositions for Screening and Detecting Colorectal Cancer
Knoxville, TN September 5, 2017 – EDP Biotech Corporation, a global in vitro diagnostic innovator of simple blood-based cancer diagnostic tests, announced today they have received notification from the U.S. Patent and Trademark Office that its U.S. Patent 9,753,036 will issue on September 5, 2017 – for the methods and compositions for screening and detection of colorectal cancer. This is EDP Biotech's first U.S. patent and is a major milestone for the company. This achievement puts EDP Biotech in the position to finalize the development and commercialization of ColoMarker®, a blood based diagnostic assay for the detection of early stage colorectal cancer.
"Receiving our U.S. patent is an important milestone for EDP Biotech's intellectual property portfolio," said Eric Mayer, CEO of EDP Biotech. "We are pleased to receive this news from the USPTO, which will provide EDP Biotech the protection it needs when we begin commercializing the new ColoMarker® blood based biomarker assay for the detection of early stage colorectal cancer. This patent is the result of our ongoing commitment to research and development and will motivate us to continue the search for innovate biomarkers." International patent applications corresponding to the US patent have also been filed, and Trademark rights have been secured for ColoMarker®.
EDP Biotech has been involved in research and development of innovative new diagnostic tests since 2005. Its primary technology, the CE-Marked ColoMarker assay, has demonstrated utility for detection of early stage colorectal cancer and high risk polyps in early pre-clinical research. According to the U.S. Preventive Services Task Force (USPSTF) routine colonoscopy is the best way to detect colon cancer and high risk polyps. Unfortunately, many people are not complaint with these recommendations. A simple blood test will be a welcomed option to the stool and DNA tests currently available in the U.S. for detecting possible colon cancer and high risk polyps.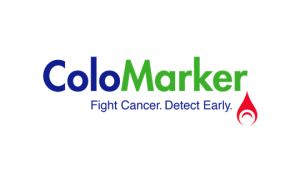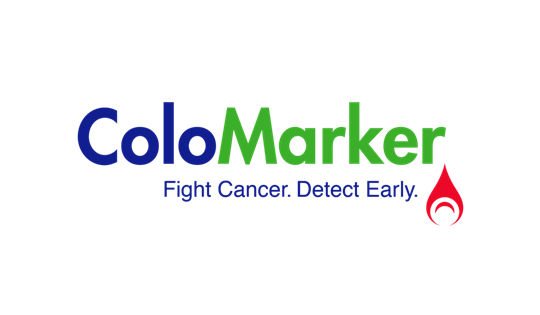 About Colon Cancer
According to the American Cancer Society colorectal cancer is the third most commonly diagnosed cancer in both men and women. An estimated 135,430 people will be diagnosed with colorectal cancer and it is expected to cause more than 50,000 deaths in 2017. However, colon cancer is one of the most treatable cancers and if detected early, the five-year survival rate is nearly 90%. Unfortunately, only about 40% of people are diagnosed at this early stage when treatment is most likely to be successful and 1 in 3 people over 50 years of age are not screened at all. Abnormal growths called polyps are very common in the colorectal tract yet some can become cancerous over time. While there are currently several options available for cancer screening, people are often not screened due to lack of awareness, the high cost, inconvenience and invasiveness of current testing options.
About EDP Biotech
EDP Biotech is dedicated to the development and commercialization of innovative cancer diagnostics that are simple, accurate and cost-effective including the ColoMarker® assay. EDP Biotech has research, license or commercialization agreements with leading institutions, including GI Associates and Covenant Health. ColoMarker is not cleared for clinical use in the US. For more information on EDP Biotech, visit our website: www.EDPbiotech.com.
Forward-Looking Statements
This release contains forward-looking statements within the meaning of the Private Securities Litigation Reform Act of 1995. Statements contained in this release that are not historical facts, including, without limitation, statements that relate to the EDP's expectations with regard to the future impact on the EDP's results from new products in development, may be deemed to be forward-looking statements. Words such as "expects", "intends", "plans", "may", "could", "should", "anticipates", "likely", "believes" and words of similar import also identify forward- looking statements. These statements are subject to risks and uncertainties. Forward-looking statements are based on current facts and analyses and other information that are based on forecasts of future results, estimates of amounts not yet determined and assumptions of management. Readers are urged not to place undue reliance on the forward-looking statements, which speak only as of the date of this release. Except as may be required under applicable law, we assume no obligation to update any forward-looking statements in order to reflect any event or circumstance that may arise after the date of this release.